Prophesy, written by Karl Hinze, directed by Allen MacLeod, at The Wild Project
July 2018
The Exposed Bone Workshop Collective Ensemble Studio "Not Just Your Average Theatre Company" Theatre Company Presents: "When Pigs Fly!" A Reading Series of Hot & Spicy New American Plays Written by the Artistic Director, written by Charlie O'Leary, directed by Kate Moore Heaney and Ivey Lowe, at the PiT Loft.
April-June 2018
Rabbit Hole, by David Lindsay-Abaire, directed by Seth Reich, produced by Theater with a View in Pottstown, PA
July 2017
The Philadelphia Inquirer Review: "The power of this fine production derives from five terrific actors inhabiting their characters and those characters' worlds with restraint and empathy...All five actors are superb...This play calls for rugged discipline, and these actors have it."
The Binding, by Tyler Dwiggins, directed by Chris Morrissey, produced by the New Wave Theater Collective
February 2017
Orphans & Outsiders, written and directed by Andrew Garrett, performed at the American Theatre of Actors
November 2016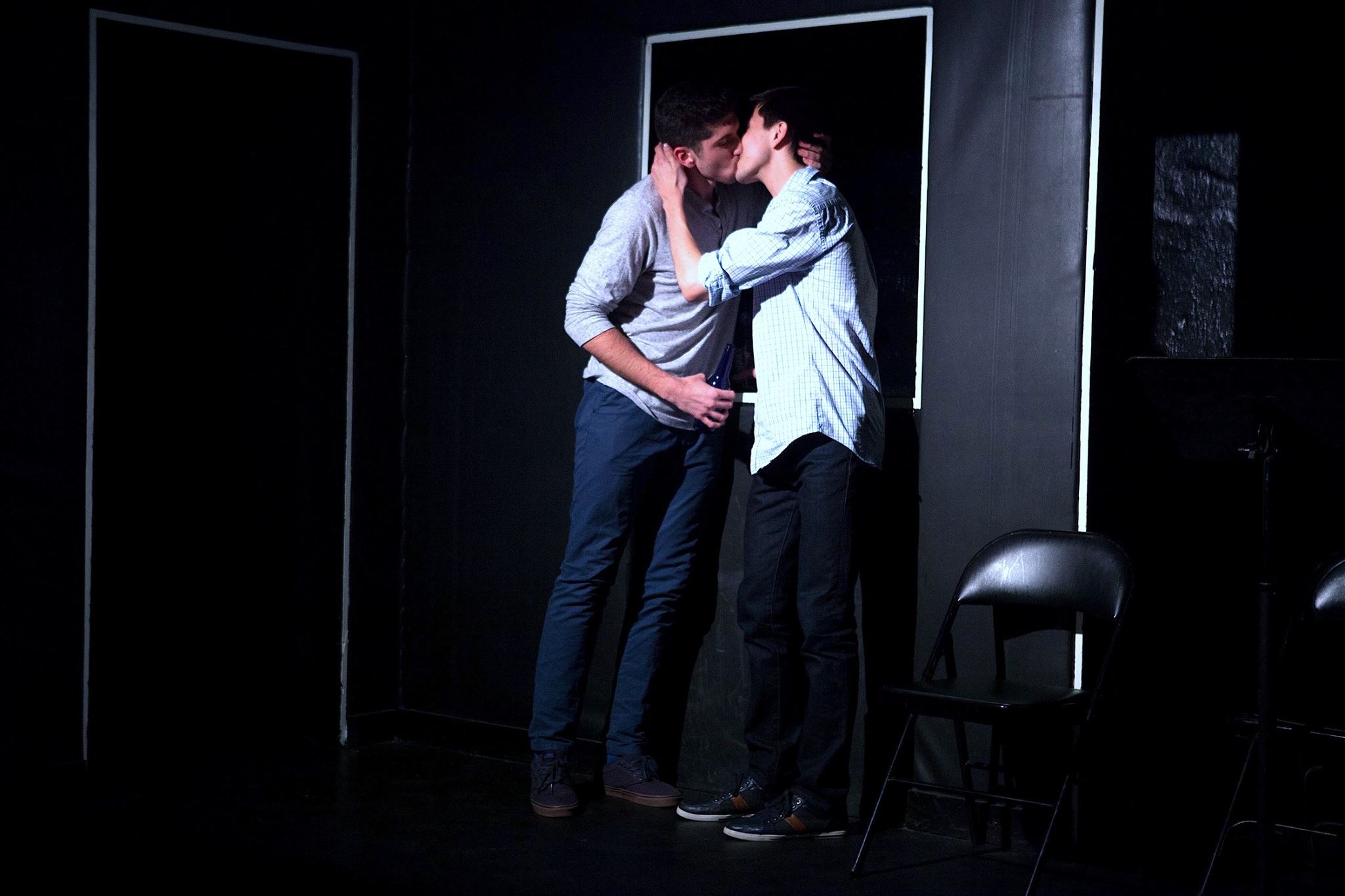 #Serials @ The Flea is a wild late night play competition where teams of Bats, the company members of the Flea, perform original ten-minute episodic plays.
March 2016 - Cycle 35, "Exposed Bone..." Episodes 1 & 2, written by Charlie O'Leary, directed by Kate Moore Heaney
July 2016 - Cycle 36, "Exposed Bone..." Episodes 3 & 4, written by Charlie O'Leary, directed by Kate Moore Heaney
September 2016 - Cycle 37, "Exposed Bone..." Episodes 5 & 6, written by Charlie O'Leary, directed by Ivey Lowe
October 2017 - Cycle 41, "BOOk Club" written by Alexandra Trow, directed by Alexandra Siladi
Neighborhood 3: Requisition of Doom, written by Jennifer Healy and directed by Joel Schumacher, performed at the Flea Theater in TriBeCa
November-December 2015
The New York Times Review: "The good news, especially for New York casting agents, is that the show is performed by a large ensemble made up of the fresh-faced members of the Flea's resident acting company, the Bats...The greatest pleasures to be derived from "Neighborhood 3" come from watching its cast members embody various aspects of disaffected, glassy eyed adolescence..." (Ben Brantley)
Theater in the Now Review: "When it came to the kids, Connor Johnston stood out. Johnston's Blake...offered some of the most interesting moments on stage..."
Exeunt Magazine Review: "The players, consisting partly of 'The Bats' are for the most part quite good...the average is lifted by standout performances - Connor Johnston as the frighteningly unpredictable Blake..."
Quit the Road, Jack, written by Jerry Polner and directed by Jonathan Warman, performed at Theaterlab in Midtown, NYC
March 2015
StageBuddy Review: "Connor Johnston also quickly became an audience favorite as the true embodiment of teenage naïveté and friendship."
Those Without Skin, an Independent Project written by Jillian Puhalla at the Experimental Theatre Wing in the NYU Tisch Drama Department.
December 2014
Oliver!, presented by the National Asian Artists Project, featuring an all-Asian ensemble. Directed by Steven Eng, choreography by Baayork Lee
June 2014
House & Variations, written by Taylor Adamson, directed by Will Detlefsen, as part of the Dixon Place HOT Festival
July 2014
Snow Falling on Cedars, adapted for the stage by Kevin McKeon from the book by David Guterson, at Portland Center Stage - Connor's professional theater debut!
January-February 2010